2019 MultiGP Championship Last Chance Qualifier
September 1, 2019 @ 11:00 am

-

5:00 pm

$10
Last chance to qualify for the 2019 MultiGP series! Come and get on the leaderboard.
DOUBLE HEADER. MAKE SURE TO SIGN UP FOR BOTH KCMR AND KCFPV EVENTS.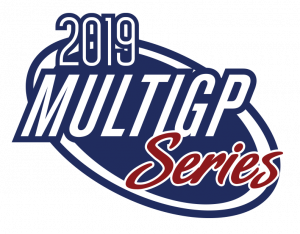 This will be a 2019 MultiGP Series Qualifier. All FPV flying skills are welcome!  Enthusiasts and/or Spectators are welcome!
$10 entry fee – includes TWO chances to qualify!
This event will take place at the new home field location in Bonner Springs, KS. The Agriculture Center and Hall of Fame has agreed to house our field on their beautiful 140+ acre property! This space would eventually provide plenty of ammenities we have sought to provide our members including a private gate entrence and proper landscaping. These amenities and much more will take time, but lets have a race out here anyways in the meantime!
630 N 126th St, Bonner Springs, KS 66012
There will be an event at the northern gate, so pilots and spectators are encouraged to take the "long way" through the Museum of Farming's entrance, in the southwest end of their parking lot. This road will take you through the museum's property and to our space in the back. Look for the power poles! The Internation Linemen Rodeo has their competion ground here as well, and we will be just east of their poles.
Bring tents and power sources. we will have limited ammenities as of now, but we will make the best of it! Restrooms will be a short walk from the field! Spectators are welcome and as always, if you have any questions feel free to reach out to any of KCMRs officers!
See you Sunday!
---
Race Specifications:
Classes:  Open
Race Format:  2019 Regional Qualifier
No qualifying rounds
2 controlled practice rounds
5 competition rounds
Best 3 consecutive laps
Fixed time: 2 min
Finish last lap after timer sounds and count if finished
Must use a timing system
Race starts on the tone "Invalid Breakout" style
All times will be submitted and added to the Regional Standing
RACEBAND: We require all VTXs to be Raceband and Fat Shark compliant. Also all VTX's will be required to run at 25mW.
Please come prepared to change your VTX and/or the channel/band of your VTX as needed for each race.
Amatuer Model Aviators (AMA) Membership: We will be requiring a valid current AMA membership for all pilots who wish to fly at any of our organized open public racing events.
---
Set-Up: 9:00am
Check-In: 10:30am
Race Start: 11:00am
Race Start: 2:00pm
DONT FORGET TO JOIN ON MULTIGP!